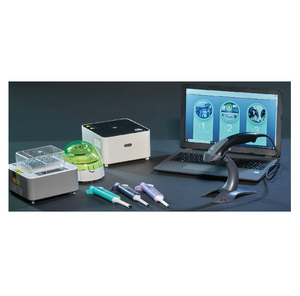 DETECT AND MANAGE PATHOGENS

Our on-farm detection system, Acu-POLARIS, is an easy-to-use testing system that detects mastitis-causing pathogens in as little as three hours.

Dairy farmers may realize $1 per hundredweight of profit1 controlling contagious mastitis and reducing somatic cell counts by using the Acu-POLARIS system.

Acu-POLARIS is user-friendly and can run right on your farm to test for five different pathogens including:
STREP — Streptococcus uberis and Streptococcus spp.

STAPH — Staphylococcus aureus and Staphylococcus spp. 
MYPRO — Mycoplasma spp. And Prototheca spp. 
SASUB — Staphylococcus aureus and Streptococcus uberis
MYCOB — Mycoplasma bovis
To read "The Value of Fresh Cow Surveillance in Creating Quality Milk" PDF click here.